Staff
Our dedicated staff members are here to provide support, compassion, and information to help you through your journey of grief and the celebration of your loved one's life.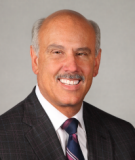 Anthony P. Cappetta
Funeral Director
Anthony "Tony" Cappetta has been a practicing Licensed Funeral Director/Embalmer for over 30 years. Tony graduated from Fenwick High School, DePaul University and Worsham College of Mortuary Science. He is an active member of Knights of Columbus St Joan of Arc Council 15168 and Fourth Degree Blanchete Council 3044. He is also a member of the Equestrian Order of the Holy Sepulchre of Jerusalem. As a longtime parishioner at St. Joan of Arc Church in Lisle, you can see Tony patrolling the aisles in his Ministry of Hospitality role as an Usher. He and his wife Annie have raised three children and resided in Lisle, Illinois. Tony could often be seen on any number of sports fields, diamonds, even rinks while enjoying his children's participation in school and park district sporting programs.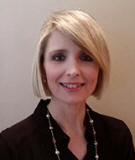 Annie Cappetta
Annie Cappetta has been responsible for a number of administrative duties and ministering to and comforting families in grief. Her influence can also be seen throughout the Funeral Home with her distinctive decorative touches to the historic funeral home and beautifully landscaped grounds. Her biggest responsibility has been as the mother to Anthony Jr., Peter and Gina. Annie is an avid and enthusiastic sports fan. She cheered son Peter on the baseball diamonds for years and now can be seen doing the same with Gina on the Montini Volleyball courts.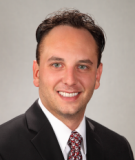 Anthony F. Cappetta
Known to our families mostly as Tony Jr. He is a graduate of Montini Catholic High School, attended St. Mary's University in Minnesota going on to graduate from the University of Central Florida, and also graduating from Worsham School of Mortuary Science in 2010 as a Licensed Funeral Director and Embalmer. He currently resides in Woodridge, Illinois. In addition to his work at Gerharz Funeral Home, Tony operates his own business, Imperial Removal and Embalming, providing service to several funeral homes around the Chicagoland region.